Population: 773 610(2020)
Area: 38 394 km²

Bhutan is geopolitically in South Asia and is the region's second least populous nation after the Maldives.
Bhutan, a Buddhist kingdom on the Himalayas' eastern edge, is known for its monasteries, fortresses (or dzongs) and dramatic landscapes that range from subtropical plains to steep mountains and valleys. In the High Himalayas, peaks such as 7,326m Jomolhari are popular trekking destinations. Paro Taktsang monastery (also known as Tiger's Nest) clings to cliffs above the forested Paro Valley.


Currency
The Bhutanese Ngultrum is the currency of Bhutan. The currency code for Ngultrum is BTN.

Climate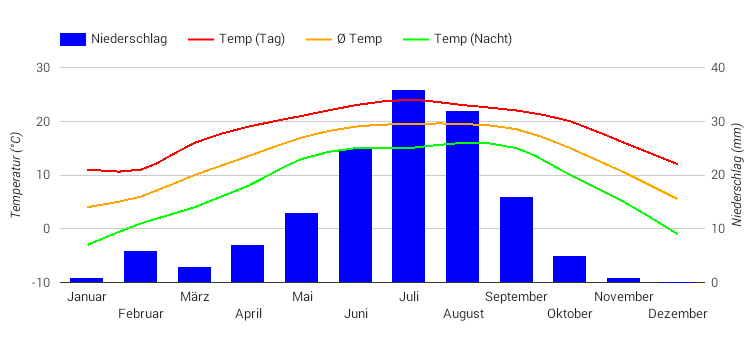 The climate in Bhutan varies with elevation, from subtropical in the south to temperate in the highlands and polar-type climate, with year-round snow in the north. Bhutan experiences five distinct seasons: summer, monsoon, autumn, winter and spring. Western Bhutan has the heavier monsoon rains; southern Bhutan has hot humid summers and cool winters; central and eastern Bhutan is temperate and drier than the west with warm summers and cool winters.

Languages

The national language is Bhutanese (Dzongkha), one of 53 languages in the Tibetan language family. The script, here called Chhokey ("Dharma language"), is identical to classical Tibetan. In the schools English is the medium of instruction and Dzongkha is taught as the national language. Ethnologue lists 24 languages currently spoken in Bhutan, all of them in the Tibeto-Burman family, except Nepali, an Indo-Aryan language.

Economy
Bhutan's currency is the ngultrum, whose value is fixed to the Indian rupee. The rupee is also accepted as legal tender in the country. Though Bhutan's economy is one of the world's smallest, it has grown rapidly in recent years, by eight percent in 2005 and 14 percent in 2006. In 2007, Bhutan had the second-fastest-growing economy in the world, with an annual economic growth rate of 22.4 percent. This was mainly due to the commissioning of the gigantic Tala Hydroelectric Power Station. As of 2012, Bhutan's per capita income was US$2,420.
Bhutan's economy is based on agriculture, forestry, tourism and the sale of hydroelectric power to India. Agriculture provides the main livelihood for 55.4 percent of the population. Agrarian practices consist largely of subsistence farming and animal husbandry. Handicrafts, particularly weaving and the manufacture of religious art for home altars, are a small cottage industry. A landscape that varies from hilly to ruggedly mountainous has made the building of roads and other infrastructure difficult and expensive. This, and a lack of access to the sea, has meant that Bhutan has not been able to benefit from significant trading of its produce. Bhutan has no railways, though Indian Railways plans to link southern Bhutan to its vast network under an agreement signed in January 2005. Bhutan and India signed a 'free trade' accord in 2008, which additionally allowed Bhutanese imports and exports from third markets to transit India without tariffs. Bhutan had trade relations with the Tibet region until 1960, when it closed its border with China after an influx of refugees.

The industrial sector is in a nascent stage, and though most production comes from cottage industry, larger industries are being encouraged and some industries such as cement, steel, and ferroalloy have been set up. Most development projects, such as road construction, rely on Indian contract labour. Agricultural produce includes rice, chilies, dairy (some yak, mostly cow) products, buckwheat, barley, root crops, apples, and citrus and maize at lower elevations. Industries include cement, wood products, processed fruits, alcoholic beverages and calcium carbide.
Bhutan has seen recent growth in the technology sector, in areas such as green tech and consumer Internet/e-commerce. In May 2012, Thimphu TechPark launched in the capital and incubates start-ups via the Bhutan Innovation and Technology Centre (BITC).
Incomes of over Nu 100,000 per annum are taxed, but very few wage and salary earners qualify. Bhutan's inflation rate was estimated at about three percent in 2003. Bhutan has a Gross Domestic Product of around US$5.855 billion (adjusted to purchasing power parity), making it the 158th-largest economy in the world. Per capita income (PPP) is around $7,641, ranked 144th. Government revenues total $407.1 million, though expenditures amount to $614 million. 25 percent of the budget expenditure, however, is financed by India's Ministry of External Affairs.
Bhutan's exports, principally electricity, cardamom, gypsum, timber, handicrafts, cement, fruit, precious stones and spices, total €128 million (2000 est.). Imports, however, amount to €164 million, leading to a trade deficit. Main items imported include fuel and lubricants, grain, machinery, vehicles, fabrics and rice. Bhutan's main export partner is India, accounting for 58.6 percent of its export goods. Hong Kong (30.1 percent) and Bangladesh (7.3 percent) are the other two top export partners. As its border with Tibet is closed, trade between Bhutan and China is now almost non-existent. Bhutan's import partners include India (74.5 percent), Japan (7.4 percent) and Sweden (3.2 percent).

Education

Bhutan has one decentralised university with eleven constituent colleges spread across the kingdom, the Royal University of Bhutan. The first five-year plan provided for a central education authority—in the form of a director of education appointed in 1961—and an organised, modern school system with free and universal primary education.
Education programmes were given a boost in 1990 when the Asian Development Bank (see Glossary) granted a US$7.13 million loan for staff training and development, specialist services, equipment and furniture purchases, salaries and other recurrent costs, and facility rehabilitation and construction at Royal Bhutan Polytechnic.
Since the beginning of education in Bhutan, teachers from India, especially Kerala has served in some of the most remote villages of Bhutan. In honour to their service 43 retired teachers who served for long time in were invited to Thimphu, Bhutan during the teachers day celebrations in 2018 and individually thanked by His Majesty Jigme Khesar Namgyel Wangchuck. To celebrate 50 years of diplomatic relations between Bhutan and India, 80 teachers who served in Bhutan were honoured by the Education Minister Jai Bir Rai at a special ceremony organized at Kolkata, India on 6th of January 2019. Currently, there are 121 teachers from India placed in schools across Bhutan.

Culture and society


Bhutan has a rich and unique cultural heritage that has largely remained intact because of its isolation from the rest of the world until the mid-20th century. One of the main attractions for tourists is the country's culture and traditions. Bhutanese tradition is deeply steeped in its Buddhist heritage. Hinduism is the second most dominant religion in Bhutan, being most prevalent in the southern regions. The government is increasingly making efforts to preserve and sustain the current culture and traditions of the country. Because of its largely unspoiled natural environment and cultural heritage, Bhutan has been referred to as The Last Shangri-la.
While Bhutanese citizens are free to travel abroad, Bhutan is viewed as inaccessible by many foreigners. Another reason for it being an unpopular destination is the cost, which is high for tourists on tighter budgets. Entry is free for citizens of India, Bangladesh, and the Maldives, but all other foreigners are required to sign up with a Bhutanese tour operator and pay around US$250 per day that they stay in the country, though this fee covers most travel, lodging and meal expenses. Bhutan received 37,482 visitor arrivals in 2011, of which 25% were for meetings, incentives, conferencing, and exhibitions.
Bhutan is the first nation in the world to ban smoking. It has been illegal to smoke in public or sell tobacco, according to Tobacco Control Act of Bhutan 2010. Violators are fined the equivalent of $232—more than two months' salary in Bhutan.

Religion

It is estimated that between two-thirds and three-quarters of the Bhutanese population follow Vajrayana Buddhism, which is also the state religion. About one-quarter to one-third are followers of Hinduism. Other religions account for less than 1% of the population. The current legal framework, in principle guarantees freedom of religion; proselytism, however, is forbidden by a royal government decision and by judicial interpretation of the Constitution.
Buddhism was introduced to Bhutan in the 7th century AD. Tibetan king Songtsän Gampo (reigned 627–649), a convert to Buddhism, ordered the construction of two Buddhist temples, at Bumthang in central Bhutan and at Kyichu Lhakhang (near Paro) in the Paro Valley.

Cuisine


Rice (red rice), buckwheat, and increasingly maize, are the staples of Bhutanese cuisine. The local diet also includes pork, beef, yak meat, chicken, and lamb. Soups and stews of meat and dried vegetables spiced with chilies and cheese are prepared. Ema datshi, made very spicy with cheese and chilies, might be called the national dish for its ubiquity and the pride that Bhutanese have for it. Dairy foods, particularly butter and cheese from yaks and cows, are also popular, and indeed almost all milk is turned into butter and cheese. Popular beverages include butter tea, black tea, locally brewed ara (rice wine), and beer. Bhutan is the first country in the world to have banned the sale of tobacco under its Tobacco Act of 2010.

Safety

Bhutan is a remarkably safe destination, almost completely devoid of the scams, begging and theft that affects its neighbours.

Health

The main health concerns in Bhutan are similar to those in other south Asian destinations: there is a relatively high risk of acquiring traveller's diarrhoea, a respiratory infection, or a more exotic infection. The infectious diseases can interrupt your trip and make you feel miserable, but they are rarely fatal. If you go trekking, there are also risks associated with accidents and altitude sickness. Falling off trails, or having a rock fall on you as you trek, is rare but can happen.